slide 1
Welcome to Redox Medical Group
Where we approach and treat
illness, disease, injury, and fatigue
from the cellular level.
Slide 2
We are all made from cells that determine the way our bodies function.
From the moment you eat breakfast, to the moment you close your eyes to sleep, your body is signalling your cells into duty.
So, it comes with no surprise that disease, illness, and even fatigue occurs at the cellular level.
Slide 3
Take sun damage for example:
It is technically a radiation burn caused by UV rays damaging the DNA in the upper layer of skin cells.
Under the hood, the inflammasome (your body's alarm system) sets off a series of signals to other cells in your body to mitigate the damage and start the repair process.
Slide 4
Disease in the heart, brain, and every organ:
illness, autoimmune, allergic reactions, fatigue, sustained injury, and the general feeling of tiredness all occur at the cellular level.
All occur at the cellular level.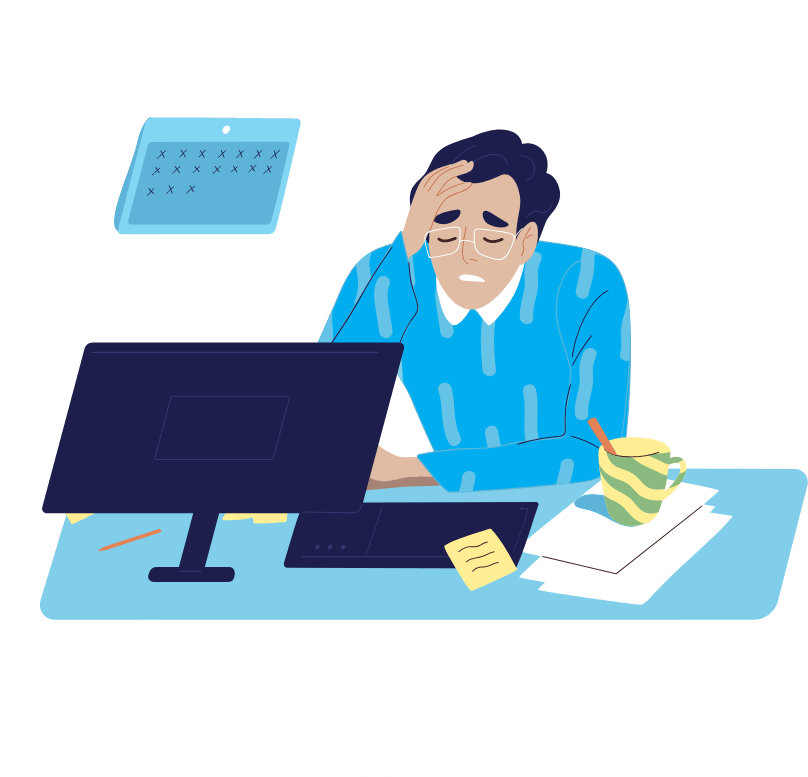 Slide 5
When you look at health through this powerful lens, there is a light at the end of the tunnel.
You have an idea of where to begin, how to proceed, and what can be done when seemingly everything has failed.
Cellular Medicine is the future of healthcare, and we can't wait to care for you.
With A Redox Healthcare Specialist Today
Where Science, Longevity, and Wellness Meet
Cellular redox is the balanced, homeostatic state of a cell that is achieved when cells are working efficiently.
Simply put, this means nutrition is optimally absorbed in your cells, that inflammation is occurring just enough to help your defenses (not harm them), and that your cells are in the best state to to fight off stress from the environment, toxins, and disease.
The road to Redox is not an easy one, but it is the only way we can age stronger, wiser, and prevent much-too-common age-related diseases. This new approach to medicine is forming the future of healthcare. It goes well beyond symptom-based care and "finding the root cause". This is about changing our lives, becoming health fanatics, and being best prepared to take on the life's uncertainties with as much ease and function as possible. Redox is the goal, and we're here to help you get there.
Age Optimally
Welcome each birthday and become wiser, stronger, faster, and smarter as the candles grow. 
Skincare & Aesthetics
When molecular biology and skincare meet, lasting facial health is the goal and the results.
Chronic Pain
When pain is approached from the lens of cell signaling, the root cause can be found and treated.
Orthopedics & Joint
Surgery can be the last resort, and our physicians work hard to find the answers before that happens.
Cognitive Optimization
With our vast experience treating neurological conditions, we aim to keep the brain sharp and ready to go.
Hormone Imbalance
Care at any age and stage in life when hormones need need a little assistance in maintaining balance.
PATIENT STORY #1
Dr. Seeds has given me true hope. I may finally recover from a Heatstroke I had six years ago and all the damage it caused my body. After so many doctor/hospital visits, doctors finally said "Go home, there is no help we can give you." In essence, a death sentence is what they gave me. I found Dr. Seeds. He took a chance and took my case.
...
He then said "We have about two hundred plus possibilities, we can heal your body Tamie". Cell by cell Dr. Seeds is rebuilding my body and what I thought would no longer ever work again is coming back. But also what is coming back is another chance to live my life more fully where maybe I hadn't quite lived it so fully before. If I were to give a title to a movie about Dr. Seeds and his Assistance Keren Kang. I would tittle it "An Earth Angel helps a Miracle Worker". I'd create a series out of that and tell stories about You Keren and Dr. Seeds
Show more
Show less
PATIENT STORY #2

The person I call for help is Dr. Seeds because as a mom of three, I need to be back on my feet asap. With him, I know I will get better, and he's proven this time and time again.
PATIENT STORY #3

After decades of progressing chronic pain in the back from a ski injury, I found Redox Medical after countless failed doctor visits and no relief. Finally, I have found the answer, and it was all thanks to Dr. Seeds.
PATIENT STORY #4

Dr. Seeds is nothing short of a miracle maker. I come to him for all of my medical concerns and health goals.
Cellular Medicine Podcast
When it comes to your health, it all begins and ends with the cell. This podcast is dedicated to all listeners who are looking beyond the biohacking, above the trendy health fads, and want to understand the science of actual wellbeing: through the cell and the return to efficiency. Our expert is William A Seeds MD, a board-certified surgeon practicing medicine for over 30 years, Founder and Chairman of the SSRP Institute, Faculty Developer and Lecturer of the A4M Peptide Certification Program, and leading Peptide therapy researcher. He is the Chief of Surgery and Orthopedic Residency Site Director for University Hospital, Conneaut OH. Professional Medical Consultant for the NFL, NHL, MBL, NBA, and NBC's Dancing With The Stars, and a husband and father of 3 (very active) sons.Send any questions to info@seeds.md
Episode 59 – Prevention The Cellular Medicine Way
Dr. Seeds has been saying it for years, and for good reason. Here are actionable ways the cellular medicine way you can improve your health's defensive mechanisms in order to live a life free from serious diseases and complications. 
Medical Disclaimer: The medical treatments discussed in this channel are not intended for a diagnosis or prescription for viewers. They are meant for educational purposes only. Always consult your physician before administering any of the treatments discussed by Dr. Seeds or his video channel.
Search Results placeholder
Trehalose benefits your cells, brain, skin, eyes and now your heart! The studies of this incredible supplement continue to come out and simply put– it
Read More »
There are an infinite number of facials available to choose from, so when Redox Medical looks at facial health and wrinkles, here are our criteria:
Read More »
The Greek philosopher Thales once wisely declared that "prevention is better than cure." Today, this adage rings true, especially as it pertains to health, longevity,
Read More »